Admission for doctoral studies
For regular doctoral examination proceedings to commence, various conditions must be fulfilled, depending on the faculty. If you have found a supervisor for your doctorate (see Applying for Doctoral Studies), the University must still nevertheless check whether your university qualification is equivalent to a qualification from HHU and, if necessary, the Examining Board or the Doctoral Commission must initiate a recognition procedure. This applies particularly often to university qualifications from abroad, but may also be necessary for special qualifications from study programmes at higher education institutions in Germany too. In general, such a recognition procedure must take place if the candidate:
Holds a German qualification from a study programme which is not offered at HHU
Holds a qualification which does not correspond to the doctoral subject
Holds a foreign qualification
The time period for recognition procedures varies depending on the department; candidates should generally plan for 2-4 weeks. Please consult your faculty or the relevant Doctorate Regulations regarding the exact requirements and rules on the procedure for admission to doctoral studies. In general, applicants not native in German also need to proof language proficiency in either German or English. Only after the admission to doctoral studies by the Dean's office you can official enrol for doctoral studies at the Student and Examination Office.
Detailed information on the regulations of admission to doctoral studies in the different faculties you will find at the following websites: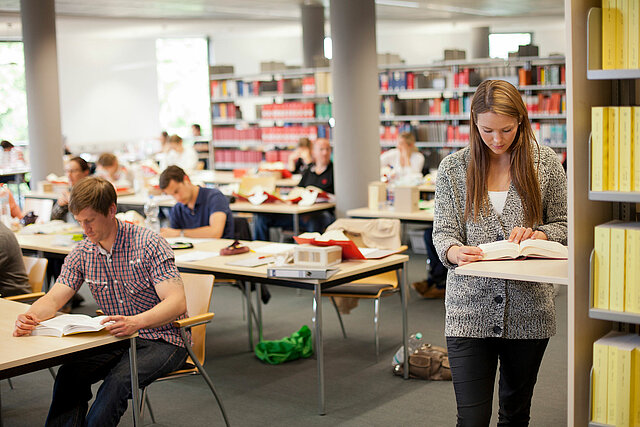 All information about doctoral studies at the Faculty of Law is available from the Dean's Office of the faculty. Doctoral Studies lead to the academic title of Dr. jur..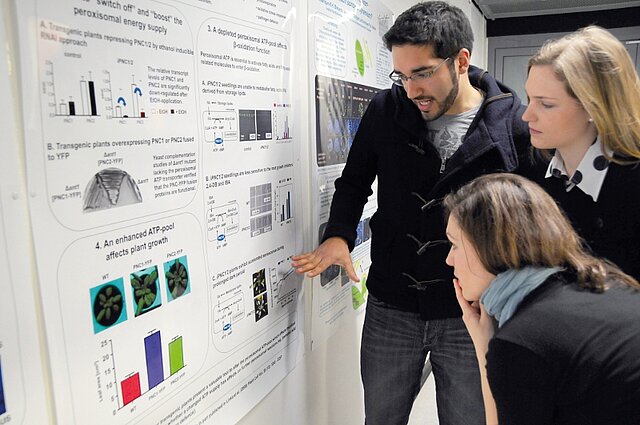 The Doctoral Studies Office of the Faculty of Mathematics and Natural Sciences, is responsible for its doctoral researchers. It is assisted by the Interdisciplinary Graduate and Research Academy (iGRAD). Candidates may choose between the academic grades of Dr. rer. nat. or PhD in Natural Sciences.
Doctoral studies at the Faculty of Medicine are conditional on membership of the Medical Research School Düsseldorf (MedRSD). The academic grades of Dr. med., PhD in Medical Sciences, Dr. med. dent., Dr. rer. san. are awarded.

Candidates need to register for doctoral studies at the Faculty of Arts and Humanities in the Doctoral Studies Office. Doctoral researchers are also supported by the Graduate Academy philGRAD. The graduate doctoral studies are completed with the academic grade of Dr. phil..

All information about doctoral studies at HHU´s Faculty of Business Administration and Economics can be obtained from the Dean's Office in the faculty. Doctoral studies lead to the academic title of Dr. rer. pol. .