Graduate Research Programmes
Heinrich Heine University (HHU) has five faculties which are very strong in research and provide doctoral researchers with an excellent research environment. International and interdisciplinary Research Training Groups (RTGs) and integrated research training groups of Collaborative Research Centres (CRCs) facilitate an successful start to an academic career.
All these coordinated research entities, which adress doctoral and/or postdoctoral researchers at HHU, can become institutional members of Heine Research Academies via a membership in the corresponding faculties' own graduate academies.
HHU structured graduate programmes (Member programs of Heine Research Academies)
Graduate training programs in the Life and Natural Sciences (iGRAD member programs)
Additional graduate programmes at HHU and/or with participation of HHU
Graduiertenprogramme in den Lebens- und Naturwissenschaften
The International Helmholtz Research School of Biophysics and Soft Matter (IHRS BioSoft) offers an interdisciplinary research environment at the interfaces of biology, chemistry, physics, and neuroscience. The goal of the school is to advance integration and exchange between the disciplines in both research and education. In the framework of Helmholtz Research and Graduate Schools, it provides scientific courses and transferable skills courses, as well as ample opportunities to network with both German and international PhD students. The IHRS BioSoft is operated as a cooperation of five institutional partners: Heinrich Heine University Düsseldorf, University of Cologne, RWTH Aachen University, Forschungszentrum Jülich and caesar Bonn.
For further information please see the homepage.
Homepage BioSoft
The IMPRS on "Understanding Complex Plant Traits using Computational and Evolutionary Approaches" is the continuation of the IMPRS that started in September 2001 and is organized by the Max-Planck-Institute for Plant Breeding Research together with its partners from the University of Cologne and the Heinrich Heine University of Düsseldorf.
The constellation of participating institutions provides excellent training conditions and expertise in plant genetics, structural biology, cell biology and bioinformatics. The program offers an interdisciplinary education for highly motivated students. Individual projects will e.g. include: C4 photosynthesis, perennial flowering, diverged endophytic interactions, tolerance to specific forms of abiotic stress and the biosynthesis of novel secondary metabolites bioinformatics, analysis of trait diversity in the Brassicales and mathematical modeling of biological processes.
For further information and open positions please see the homepage of the IMPRS.
Homepage: IMPRS Understanding Complex Plant Traits using Computational and Evolutionary Approaches

Das Doktorandenkolleg des Centre for Health and Society (chs) hat sich zum Ziel gesetzt, die Qualität der Ausbildung der Nachwuchswissenschaftlerinnen und -wissenschaftler im Bereich der bevölkerungsnahen Forschung zu Gesundheit und Gesellschaft durch eine besondere wissenschaftliche Qualifizierung und Betreuung nachhaltig zu verbessern. Das Doktorandenkolleg am Centre for Health and Society stellt hierfür in Zusammenarbeit mit der Medical Research School Düsseldorf (medRSD) den institutionellen Rahmen für Promotionsvorhaben und dient dabei der strukturierten Betreuung und interdisziplinären Förderung von Doktorand(inn)en im Sinne des Positionspapiers des Medizinischen Fakultätentags. Alle DoktorandInnen, die an einem der das Centre for Health and Society tragenden Institute ihre Promotionsarbeit schreiben wollen, werden Mitglied in der medRSD und im Doktorandenkolleg des Centre for Health and Society.
Für weitere Informationen besuchen Sie bitte unsere Website:
Graduate training groups in the Arts and Humanities
SToRE is the three-year graduate training program of the Collaborative Research Centre SFB 991 'The Structure of Representations in Language, Cognition, and Science.' The following departments contribute to the SFB and to SToRE: General linguistics and computational linguistics, philosophy, German language and linguistics, Romance languages and linguistics, psychiatry, and clinical neurosciences and medical psychology. Our current members are studying towards a PhD in linguistics, German language and linguistics, French language and linguistics, philosophy, and psychology. SToRE offers its members a new, intensified model of doctoral supervision: For each student, an advisory team of two primary investigators of the SFB (professors) and one postdoc is being established. The team meets with the student on a regular basis to discuss their research projects and to help them advance in their careers. Goals, research plans, and timelines are being monitored and, where necessary, revised. Our tailored study program provides the students with the skills and knowledge necessary for their PhD theses and beyond. Courses and workshops on transferable skills prepare them for academic as well as professional careers.
For further information please see the website of the program:
Homepage of SToRE

Das NRW Fortschrittskolleg Online-Partizipation ist ein vom Land Nordrhein-Westfalen gefördertes Graduiertenkolleg, in dem Wissenschaftlerinnen und Wissenschaftler aus der Betriebswirtschaft, Informatik, Kommunikationswissenschaft, Politikwissenschaft, Rechtswissenschaft und Soziologie gemeinsam mit Partnern aus der Praxis zusammenarbeiten. Ziel des Fortschrittskollegs ist es, die Möglichkeiten des Internets zur Beteiligung von Betroffenen an für sie relevanten Entscheidungen zu untersuchen.
Weitere Informationen entnehmen Sie bitte der Webseite des Fortschrittskollegs:
Homepage Fortschrittskolleg
Das sozialwissenschaftliche Graduiertenkolleg Linkage in Democracy. Politische Repräsentation in heterogenen Gesellschaften (LinkDe) beschäftigt sich mit der Frage, in welcher Form und mit welchen Folgen sich aktuelle gesellschaftliche Entwicklungen auf den empirisch dominanten Mechanismus demokratischen Regierens, die politische Repräsentation, auswirken. Politische Repräsentation wird begriffen als eine sozial und kommunikativ voraussetzungsvolle Beziehung zwischen der gesellschaftlichen Basis als "Prinzipal" und dem politisch-administrativen System als "Agenten". Das Vertrauen zwischen Repräsentanten und Repräsentierten spielt dabei eine Schlüsselrolle.
Weitere Informationen entnehmen Sie bitte der Webseite des Graduiertenkollegs:
Homepage LinkDE

Graduate training groups in Business Administration and Economics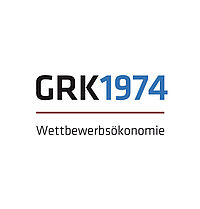 The Düsseldorf Graduate School of Economics (Dean: Prof. Normann) and its doctoral program are an initiative of the university's economics group within the Faculty of Business and Economics. In our program, outstanding students holding a Master's degree receive intensive training in analytical methods and quantitative analysis which prepares them for successful research. The two major fields of research, industrial economics and competition policy or international economics and monetary economics. The duration of the program is three years with a possible extension for the completion of the dissertation. All teaching is in English.
For further Information and open Positions please see the Homepage.
Homepage Graduate School of Economics
The Manchot Graduate School "Competitiveness of Young Enterprises" (WEJU) of the Faculty of Business Administration and Economics explores how young companies can achieve a competitive market position and how they are able to become market leaders within highly competitive environments. Accordingly, the aim is to empirically examine key challenges young enterprises are confronted with in order to derive evidence-based recommendations for entrepreneurs and new ventures.
Further information can be found on the webpages of the graduate school
WEJU Homepage