Graduate Research Programmes
Heinrich Heine University (HHU) has five faculties which are very strong in research and provide doctoral researchers with an excellent research environment. International and interdisciplinary Research Training Groups (RTGs) and integrated research training groups of Collaborative Research Centres (CRCs) facilitate an successful start to an academic career.
All these coordinated research entities, which adress doctoral and/or postdoctoral researchers at HHU, can become institutional members of Heine Research Academies via a membership in the corresponding faculties' own graduate academies.
HHU structured graduate programmes (Member programs of Heine Research Academies)
Graduate training programs in the Life and Natural Sciences (iGRAD member programs)
Additional graduate programmes at HHU and/or with participation of HHU
Graduiertenprogramme in den Lebens- und Naturwissenschaften
Graduate training groups in the Arts and Humanities

Graduate training groups in Business Administration and Economics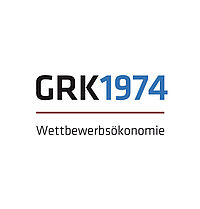 The Düsseldorf Graduate School of Economics (Dean: Prof. Normann) and its doctoral program are an initiative of the university's economics group within the Faculty of Business and Economics. In our program, outstanding students holding a Master's degree receive intensive training in analytical methods and quantitative analysis which prepares them for successful research. The two major fields of research, industrial economics and competition policy or international economics and monetary economics. The duration of the program is three years with a possible extension for the completion of the dissertation. All teaching is in English.
For further Information and open Positions please see the Homepage.
Homepage Graduate School of Economics
The Manchot Graduate School "Competitiveness of Young Enterprises" (WEJU) of the Faculty of Business Administration and Economics explores how young companies can achieve a competitive market position and how they are able to become market leaders within highly competitive environments. Accordingly, the aim is to empirically examine key challenges young enterprises are confronted with in order to derive evidence-based recommendations for entrepreneurs and new ventures.
Further information can be found on the webpages of the graduate school
WEJU Homepage